There Are People Who Create Change, There Are People Who Create Consciousness
As we're starting to wrap up the features of The Most Loving People Of Our Time recipients, the joy that I feel in sharing these people with you is immense.
These three ladies have been so instrumental in who I am, and I'm sure they'll be very instrumental in how you see your life and the life of others, if you haven't yet met them.
They will change your consciousness for the better. Let me show you how and why.
Louise Hay*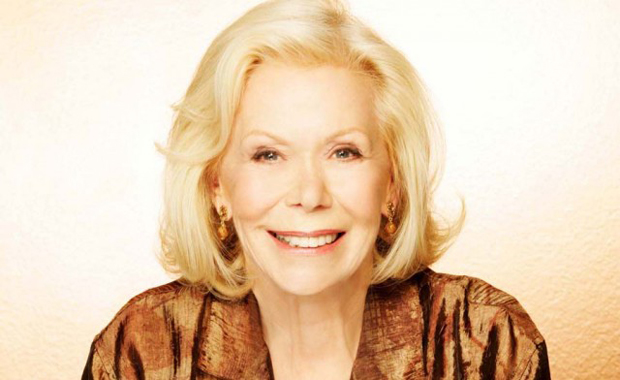 Who she is: Louise Hay is a literary and self-development angel.
She is the type of person who exemplifies that it is never too late to shine one's light because at age 61 she started what was to become the global empire that Hay House has become from her living room and at the age of 88, she is rocking it!
Louise is the most jovial, mature generous and loving CEO I know.
She I so in tune with her body, her mind and her mission that she is leaves everybody else in the dust. You know what it is about her that allows her to shine as bright as she does? That she has the mind, body, and spirit connection down pat.
She has achieved the inner harmony that most of us have been striving for all of our life.
What her best talent is: Louise has so many talents that it's hard to just choose one. But one of her most noticeable talents is how she shows up in the world.
She is positive, helpful, uplifting and all along, she has walked her talk.
What you see is what you get with Louise, and that's wonderful because she is phenomenal.
Louise is a living example of what it is to achieve our greatest potential… not the kind that we should flaunt in front of the world, but the kind that gives the greatest amount of peace  to our hearts.
What I love most about her: The two things that I like most about Louise is her company, Hay House and her message of love.
In 1987, Hay House was born. It went from being a business Louise ran from her living room, to being the globally-inspiring company it has been for more than 25 years. As you probably know, Dr. Wayne Dyer, Dr. Christiane Northrup, Denise Linn, Meadow Linn, Erin Cox, Cheryl Richardson, Sonia Choquette and Esther Hicks are part of Hay House and it's not surprising that I have named many of them The Most Loving People Of Our Time Award Recipients.
With my hand over my heart I can tell you that it's because of her company that my life is more happy, more fulfilling, and more "mine." I am more conscious and I live more conscientiously. And that makes all the difference between living life like it's a dress rehearsal and really living life.
As someone who has introspection and learning pop up in many personality tests, I deeply and utterly love Hay House. There is no company in the world that has given me more than what Hay House has given me.
These are just a few things that Hay House has given me:
Confidence
Wisdom
Company
Empathy
Strength
Resilience
Validation
And mental freedom
So when I say Louise is an angel for creating a company that has helped me and millions of people, I really mean it. My life would definitely not be the same without it.
The place where I've felt the happiest, most alive, most on-purpose and most blessed was an event I've attended a couple of times where I had the opportunity to learn from and meet Hay House authors. This event is soooo fulfilling, that honestly, it was the highlight of my year. The event had just finished when I wanted to have the super-power of fast-forwarding a year, so that the event could start again.
But Everything Isn't Perfect
If you've paid close attention to the change-makers of the world, you'll notice, that very often, their childhood wasn't the best.
As you can probably imagine, (even though it's sometimes difficult to understand why this is)… Louise's childhood wasn't the best, either. It was soooo far from it, that after abuse, she ran away from home.
At age 20, she became a model in New York, but she later became a true model for the world.
Aside from teaching us about love, Louise is a prime example of how it is never too late to follow your dreams and that you SHOULD follow your dreams. Can you imagine if Louise had never established Hay House? It would have affected me personally, and it would not have made my life the blessing that I consider it to be now.
Aside from the hardships she had overcame up until then, at around age 52, Louise was diagnosed with cervical cancer. As unpopular as it may be to many, instead of curing her cancer through drugs and surgery she cured herself in six months through nutrition, visualization, psychotherapy and affirmations. Isn't that amazing!? I've never heard a cancer survivor story quite like this, have you? The lesson in her story (regardless of whether you would prefer a medical approach or a more holistic approach for your own ailments) is that your ideas about yourself either give you emotional problems or emotional bliss. They give you dis-ease or health.
One of Louise's most popular books is You Can Heal Your Life, which has been translated into 25 languages, was published in 1984, years before the self-help industry became as popular as it is today. (Fun Fact: Did you know that there are at least 6,500 languages spoken in the world?) And It's a great book, especially for those people who have a slight suspicion that love can heal anything they're struggling with, because it can. You Can Heal Your Life also comes in a beautiful gift edition that you can give yourself or others.
It blows my mind how loving Louise has been to people who have been marginalized. In 1985, during a time when many people were beyond afraid of people with AIDS, Louise gave many people with AIDS love through "The Hayride" support group. She gave people with AIDS dignity before anybody else did (even before the churches and the government), so much so that her group of 8 men grew to 800 people made up of men with AIDS and their families.
As if the good that Louise has done in the world weren't enough, Louise assists people with AIDS and women of domestic abuse through her non-profit, The Hay Foundation.
If you like movies that are so realistic that you can learn a lot from them, you'll love, You Can Heal Your Life: The Movie, which Louise released at age 81.
One of my greatest delights is listening to the Hay House authors on Hay House Radio. It first started airing in 2006. Even if you can't listen to all of your favorite episodes at the time that they air, you can download prior episodes that you may have missed through a Hay House Community Member subscription, which is the best subscriptions I've enrolled in because it gives you many insights every day and generous bonuses every month.
I've also enjoyed reading some of Louise's books such as a very dynamic book that Lousie co-wrote with Cheryl Richardson called You Create an Exceptional Life and a very eye-opening and practical book called Loving Yourself to Great Health: Thoughts & Food- The Ultimate Diet which let me assure you, is NOT a diet book that forces you to be in captivity of your own body, but rather an ideal way of living. 
Louise was born on October 8, 1926 and the way that she celebrated her 75th and 80th birthdays is awesome because it shows that life itself is worth celebrating, but when you have loved ones who treasure people treasure Louise Hay, then a birthday is truly an event to honor your particular life.
There are so many additional wonderful things I could say about Louise, but in sum, she is in my opinion:
The person who has had most reverence for love and it's power
The teacher who has best explained self-love to the world
The person who has made the greatest contribution to self-help literature and spirituality
The person who loves and cares for herself the best
The person who has had the most zest for life at her age or probably at any age
Louise's way of living is honestly something that people a fourth her age… should embrace.
I admire Louise and her legacy of love soooo much that I won't deny that it would be an absolute dream for me to work for Hay House.
They say, that the best leaders are not those who create followers, but those who create leaders. And it gives me so much joy to see that with Reid Tracy's support and role as Hay House President and CEO, Hay House has become a phenomenal publishing house for established thought leaders and those starting out. And there are both men and women thought leaders spreading messages of hope, growth, support and love.
Marianne Williamson*
Who she is: Marianne is an author, lecturer and spiritual teacher. One of the texts which she teaches is A Course In Miracles is a powerful psychotherapy book that shares universal truths. Even though it's not religious in nature, this book has the power to change the lives of many people who read it.
Marianne has also written other successful books, six out of her eleven published books have become New York Times bestsellers, and four of them have been #1on the list.
What her best talent is: Marianne's best talent is in dissecting elevated ideas like those found in A Course In Miracles (ACIM) and making them accessible to others. This has happened so much so, that Marianne has been thought to have invented sayings that really came from TCIM.
One of her most famous, that you've probably heard regardless of whether you love self-help or not is the saying that says:
"Our deepest fear is not that we are inadequate. Our deepest fear is that we are powerful beyond measure. It is our light, not our darkness, that most frightens us. We ask ourselves who am I to be brilliant, gorgeous, talented, fabulous? Actually, who are you not to be? You are a child of God. Your playing small doesn't serve the world. There's nothing enlightened about shrinking so that other people won't feel insecure around you. We are all meant to shine, as children do. We were born to make manifest the glory of God that is within us. It's not just in some of us; it's in everyone. And as we let our own light shine, we unconsciously give other people permission to do the same. As we're liberated from our own fear, our presence automatically liberates others." – Marianne Williamson
Isn't that just amazing? Don't you identify with this quotation because you know that there have been many times when you would rather stick with the familiar than venture out to find your inner awesome?
What I love most about her: Anybody who spreads love as powerfully as Marianne does, is amazing.
She has been an inspiration and a mentor for spiritual teacher Gabrielle Bernstein and Marie Forleo (whom I highlighted in a prior post) who both appeared on Oprah as representatives of the next-generation of thought leaders.
Like Louise Hay, Marianne also has her own non-profit meals-on-wheels program to help more than one thousand, two-hundred people with AIDS daily in L.A. called Project Angel Food, which she started in 1989.
And like Louise Hay, Marianne has appeared on Oprah several times.
I don't like politics, but what I admire in Marianne is that instead of just hoping and wishing to make change in the people who are ready for change, she ran for Congress in 2013 to make change from a political standpoint. Even though she didn't win, I KNOW she would have been excellent because her spiritual values would have directed her political agenda, not the other way around, as is often the case.
Do you know how there are books that come into your life when you most need them?
That was the case for my favorite book of Marianne's called A Return to Love: Reflections On the Principles Of A Course In Miracles, which was a pivotal book that helped me through a particularly tough time in my life and allowed me to truly embrace the blessed life I have now.
It's the type of book that wears out your highlighters because every other sentence is THAT good. You have one aha moment after another aha moment. I think that if you're only to read one book by Marianne, A Return to Love would be it, because it has inspired people like Oprah deeply.
After you devour A Return to Love, The Law of Divine Compensation is a very fitting book to today's economy…. but in a positive light, for a change. This book teaches you how to reset your mentality so that your definition of and belief in miracles, your finances, and your work in the world shine.
In it, Marianne talks about some facts that touched my heart deeply and that is that the hunger in the world, which in an abundant world like ours, shouldn't exist.
For example, did you know that:
17,000 children die of starvation every day? That is 1 every 4 seconds. Count to four. 1, 2, 3, 4. Doesn't it just kill you to know that a child died just like that. And by the time you finished reading this sentence a couple more did?

It leaves me speechless…. but with a great desire to yell, WHAT ARE WE THINKING?

There are a billion people who live in deep poverty which means that they live on $1.25 or LESS per day. That means that that if you were in their shoes, on an average 30-day month, you would have to live on $37.50 (if that much).

There are an additional billion people who live on less than $2.00 a day. And on an average 30-day month, being part of this group would mean that you would have to live on $60.00 in an entire month, at the most.
You and I know that you could go to the mall or to the groceries today and spend at least that much today. So we know that $37.50-$60 is not enough to last us through the whole month. Especially since many of us could spend that much on one meal at a restaurant.
But somehow there are literally two billion on our planet who try to make those amounts be enough for them and their families. Sometimes they succeed, but the following month they have to try again and if they don't succeed, the consequences could literally be deadly.
These statistics are even more maddening when you hear two things:
1) According to Columbia University Jeffrey Sachs, if people industrialized nations spent $100 billion over the span of 10 years, we could eradicate deep poverty from the fact of the planet.
2) And while that sounds like a lot of money, it all of a sudden seems like a piece-of-cake an an insult to not do this when the U.S. alone spent $700 billion dollars in defense budget a year. This statistic was for 2013, it's possible that the amount spent on the defense budget in the last couple of years has increased since it all seems to be about war for the last fourteen years.
So imagine that! If for the last 14 years we had focused on helping the poorest of the poor in our planet instead of fighting one another… then there would be nobody living on less than $1.25 a year in deep poverty and we would be almost half way, or at least well under way, in helping the addition billion people living on less than $2.00 a day.
When reading this, people may thing, well, how would that work, would we just hand them the money? Isn't it better to teach someone how to fish? The truth is, I don't know how it would work, and ideally, people should be taught how to fish, but it's difficult to learn when you're starving and your most basic needs aren't being met. Besides, even spending the money by handing it over to the poor, is in my opinion much better than in fighting other nations, killing one another and increasing the amount of devastation in families for generations to come.
When we go to war, there are puzzle pieces that will forever be missing in the lives of many for lifetimes.
When you read Marianne's work, know that you will be changed. Marianne is a midwife that takes you from misery and that rebirths you to love.
In sum, Marianne teaches you about generosity. While many people seek to be spiritual for their own sake, Marianne promotes spirituality so that we notice that there are issues both within the U.S. and out.
We should worry about all children, all animals, all homes, all people, because we are all interdependent and interconnected.
Our universe, is a self-correcting universe, but it is through the love that we give, that we can speed up the process of ensuring that everybody is living the best life they can and evolving to become even better.
Susan Cain**
Who she is: Susan is an author of the book Quiet, and a speaker.
As an introvert herself, she is known for teaching the world about the beauty of introverts.
What her best talent is: The way that she has created a huge awareness highlighting that introversion is not a weakness but a strength that the world has greatly benefited from is HUGE!
What I love most about her: Susan has been able to set aside her own preferences to be off-stage and gotten on-stage to educate the world about introversion.
For example, she has taught that being shy and being an introvert are not the same thing.
You can be both, but introversion and extroversion have more to do with what gives you energy. For example, extroverts get energy from other people. Introverts get energy from being alone, gathering their own thoughts, taking some down-time.
I love learning, and as everybody knows, TedTalks are absolutely great to learn. I have seen many, and by faaaaar, my favorite TedTalk is Susan Cain's.
I love sharing the link with people and recommending it, any moment I get.
Simply click on this link .
Why? Because as an introvert myself, I sat down the people who had ever questioned why I love to spend so much time alone and made them watch this. That included my own mom.
And it was sooo validating for me to have Susan explain my nature to my own mom in a better way than I could have… ever explained it.
It felt good knowing…or proving that NOTHING was wrong with me.
That the direct or indirect ( implicit or explicit) advice to "live a little was not applicable because I had been living my life as I've wanted to all along.
So if you're an introvert, or know of someone who is, and might need some encouragement, validation, support or love, share the link with them.
Heck, even if you're an extrovert, watch it, I beeeegggg you. Because it'll help you understand the introverts in the world.
And Susan busts the myth that introverts are boring.
Her talk is engaging, funny, informative, emotional, inspirational and just pure awesome!
This talk can almost show you that everybody can be interesting or at least have interesting things to share, if only, you didn't make them think that there is something wrong with them and you took the time to listen.
Now It's Your Turn
As you know, I always recommend that you learn at least a little bit about all of these ladies because I strongly believe that they can improve the quality of your life.
These ladies in particular, have given soooo soooo much to millions that I could have written much more about them, but I think you'll have more fun discovering them.
Which of these ladies do you most identify with?
How has she inspired you in your own life?
What talk, book, quotation or resource from her do you like the most? Why?
I would love to hear in the comments below!
Love and Treasure: The Most Loving People Of Our Time Series
If you liked this post, please note that it is part of The Most Loving People Of Our Time series and that you can continue engaging with some awesome content these people are putting out into the world by visiting the posts below:
The Magical Recipients of The Most Loving People Of Our Time Award #7-9
Three Kind Entrepreneurs Worthy Of The Most Loving People Of Our Time Award #10-12
Inspirational Coaches Worthy Of The Most Loving People Of Our Time Award (Recipients 13-15)
The Most Loving People Of Our Time Award Recipients Who Have Changed The Consciousness Of Our Planet (Recipients 16-18)