How Can I Help You?
For some reason, you thought that once you became a mother you could enjoy being that: A Mother.
You thought that you could FIIIIIINALLY relax and just focus on your kids and thoroughly enjoy them. Buuuut instead of being able to focus primarily on them, you have many concerns that don't allow you to fully enjoy your kids and your family.
In a nutshell, you're OVERWHELMED, but have a hard time admitting it.
You worry about:
loving and being loved
childbirth
breastfeeding
whether you should or shouldn't cloth diaper
parenting in general and making sure you don't raise a brat in particular
early childhood education
finding the time to teach your child what you know they need to know
finances
the number of date nights you don't have but should be having
losing friendships (with people who don't have kids and with people who do and are too busy to hang out anymore)
your self-care, and let's face it, your sanity
dying prematurely and leaving your little ones behind AND
to top it off, you worry about how the absence of love has affected the world… and what the world will be like when your kids are older.
And the list could go on and on (and on).
I get it.
I've been there.
And I know that processing these worries and the fears that come with them is perhaps one of the loneliest journeys there is because:
on one hand, you want to appear like you're super woman (admit it, you really do especially if your loved ones call you "courageous," "warrior," or "strong" — titles which are nice and all, but that really prevent you from wanting to appear weak and vulnerable) and
on the other hand, you just wish you had the courage to process these issues.
But let me tell you something:
No amount of acting like you're super women will EVER give you the power to just wave your magic wand and have the perfect children, the perfect husband, the perfect home and the perfect life.
Hate to burst your bubble. I wish there was this magic wand (trust me, I'd be the first to get it) but there isn't.
But you know what? It's okay that there isn't because… life isn't about having everything nice and orderly and then just coasting, through life. It's about living. The ups, the downs, the turns, the dips. Everything.
Who Am I?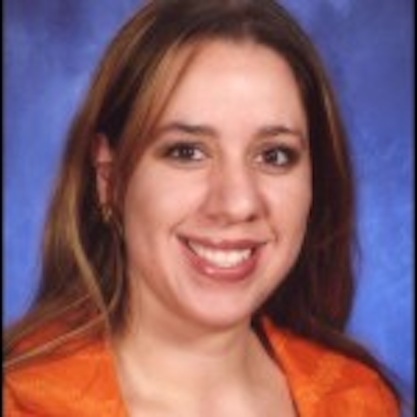 I'm Haydee Montemayor, the Mothering Lifestyle Designer, and my passion is helping bright moms recognize that mothering is their most important legacy. That way, they can mother their children in a way that makes them feel proud, one wise parenting decision at a time.
I tutored, mentored and taught other people's children for 28 years (trust me when I say I started really young) before starting my own family. In the process, I learned about and saw the effects of good parenting vs. bad parenting and have since become a writer who teaches mothers how to continuously strive be the best versions of themselves in order to give their children the chance to be the best versions of themselves. It doesn't work any other way.
"As unfair and as tragic as it is, parenting is like a domino effect, parents who make continual parenting mistakes, inevitably knock down some part of the child's wholeness, happiness and potential."
What Do I do?
Much like an interior designer designs a space that works well for the type of life the owner wants to live in the home, I help mothers joyfully make space in their life and their heart to embrace motherhood as the lifetime commitment that it is. After all, your life and your heart IS the home of your children's soul.
And I like to remind mothers that just like you wouldn't ask someone else to fulfill your duties as a wife, viewing motherhood as something that you do for 3 or 6 months before handing it over to someone else ain't gonna cut it. (if you were a child of this type of parenting model you know EXACTLY what I mean).
For those of us who have decided to be co-creators of life and bring children into the world, our greatest mission in life is about embracing motherhood, not running away from this GRAND responsibility by fixating on things that in the grand scheme of things, don't matter as much as our children.
I help mothers see that yes, they do have a little bit of wiggle-room to be who they are and still be a good mother, but that at the end of the day, it's about making decisions that truly show that they're treating, interacting with and supporting their children in the most loving way they know how.
Through my program Breastfeeding Course, I give mothers super-practical, actionable guidance so that they can parent with patience, confidence, and love and as a result earn the trust, admiration and love of their children. Most importantly, I help mothers enjoy motherhood, which is after all, the best job in the world. Yes, it's the most challenging, but it's certainly the most rewarding.
To learn more about breastfeeding and get all of my best breastfeeding tips from one course without saying to yourself, I wish someone would have told me _____," CLICK HERE.
AND IN CASE YOU ARE HERE TO FIND OUT MORE ABOUT MY PERSONAL LIFE….
I'm a proud baby mom, toddler mom and wife with a special knack for (and a couple of degrees in) education. I live in the United States. I love cloudy days and cooler temperatures. I launched Love and Treasure in July 2013.
Since entering this digital world, I have met wonderful moms that have inspired me in their creativity, business-savvy, love for their children and love for the world.
My favorite organizations to donate to are St. Jude's Research Hospital, Kiva, Charity: Water and Pencils of Promise.
I love "love,", learning, coming across delicious recipes, Tuscany and Disney (so cool that they rhyme). I love my family more that I can ever express, especially my grandmother who loved me unconditionally and chose me as her favorite even though I have 80+ cousins.
My favorite shows are: America's Got Talent (AGT), Shark Tank, Married at First Sight and The Bachelor and The Bachelorette. I am the greatest Oprah fan out anybody I know.
I love moist and chewy cookies and a good slice of made from-scratch cake (carrot and hummingbird cake? Yes, please).
And one of my guilty pleasures is staying in soft, cozy PJ's all day. Doesn't matter what season it is, but I enjoy Fall and Winter the best (I also question what I'm doing in AZ).
I love and treasure life. God loves me. Things are as they should be, even when it doesn't feel like that.
THE OFFICIAL BIO
(A.K.A. THE WRITE-ABOUT-YOURSELF-IN THIRD PERSON VERSION)
Haydee Montemayor is the blogger behind Love and Treasure. She is the Motherhood Lifestyle Designer. She is the creator of The Breastfeeding Course.
She's a proud mom, spouse and teacher who helps mothers mother with love and confidence.
When she's not working on her online content, you can find her learning, reading, spending time with her kids and breastfeeding.
Check out her stories, tips and inspiration on mothering, life, and love at loveandtreasure.com and access her free toolkit for giving your son/daughter the best and most loving start by clicking here. (You'll be glad someone recommended these resources that can have a big impact on your mothering experience).
STILL WANNA KNOW MORE?
(EXCELLENT! I LOVE SHARING WHAT I KNOW).
CLICK HERE to check out my favorite workout 90-day program that has allowed me to workout more consistently and for a longer period of time than I ever have.
CLICK HERE to see what my Spring favorites were and CLICK HERE to see what my Summer favorites were.
CLICK HERE to check out the people who I most admire in the world and who I awarded The Most Loving People In The World Award.
And to check out what gifts I recommend for him, for her, the kids, or just about anybody whether they're into things or experiences, click on those whom you want to give a little bit of love to.
Google+