Food, Essential Oils, – Life is Fun Especially When You Find Your Few Favorites
What does Fall mean to you?
To me, Fall means family.  It means home. It means cozy.
Do you think that there are items that can be as cozy, as homey and as cuddly as your family? 
I do. That's why I want to share some favorites with you.
Congratulations, along with the most wonderful blessing in life also comes the most challenging time of your life. No body can prepare you for this, so sit down and take some notes. This article will save you hours of headache.
You are going to lose your hair. It will feel like it's all going to fall out. It's called postpartum hair loss and it's a result of all those wonderful hormones in your beautiful body. It's going to be okay. It's temporary. A year from now it will all be over and you'll have beautiful locks again. This is what you need to do in the mean time.
Is postpartum hair loss permanent?
You want to make your content super easy to digest by your reader. The easier it is to read your blog post, the more they will read.
Make your paragraphs short, no more than 6 sentences each. You could even have a few 2-3 sentence paragraphs to break up the monotony.
Use bullet points and numbered lists to keep the reader engaged.
Bullet points help to summarize an idea quickly.
Readers appreciate short, concise lists within a long blog post.
Under each heading bold one or two phrases that contain part of your keyword.
Postpartum hair loss is not permanent. It can last up to three to six months which may feel like an eternity. The hair loss will stop after your hormones settle back into a normal cycle. And your hair will regrow. There are vitamins and products you can use to help the process along.
Why do women experience hair loss after pregnancy?
Include more insightful information here. Give examples and share your experience. Use emotions to keep the reader engaged. Short sentences and paragraphs with 5-6 sentences are easier to read. You don't want the reader to get lost in a sea of text.
Hair loss is common about 3 months after you give birth. Your hormones are stabilizing and adjusting to real life. Pregnancy, birth and breastfeeding all change your hormones, which have an affect on your hair.
What you should do when you experience postpartum hair loss.
You've covered the problem in the first part of the post, now give your reader the solution. Give them helpful advice so they are inspired and uplifted by the end of the post.
When you see a movie and it ends on a sad scene or the entire movie didn't make sense – do you want to see it again? Do you want to see more movies by that producer? Probably not.
The same applies for your blog posts. You need to make the reader feel uplifted and positive. You're welcome to include real stories, sad stories or heartbreaking stories – but there needs to be a happy ending. Even if it's just "this experience made me a stronger and better mom etc."
Sad and depressing articles do not share well.
When you experience hair loss you should continue to eat healthy, not stress or make drastic changes to your lifestyle. Stress can perpetuate the problem.
Severe postpartum hair loss around hairline
If you're finding it hard to write 1,000 words on your topic, here are some tips:
Google the root of your title, in this case, "postpartum hair loss", and see what comes up. Use the top questions displayed from Google to add to your post. Make sure to answer those questions in your post.
Lastly, scroll all the way to the bottom of the search results and look for the related searches. As you can see, in the title of this paragraph, I used a few of those keywords.
Also, go to answerthepublic.com and answer all those questions in your post. Before you know it, you may have a 2,000 word post!
Hairline Hair Loss
Postpartum hair loss can be most severe around the hairline. This can be the most visible place to have hair loss and can really nick at a new moms confidence.
All Over Hair Loss
You can also experience hair loss all over. You'll notice this as you loop your hair band one more time on your thinning ponytail.
Patchy or Spotty Hair Loss
If your hair loss is a more patchy or spotty, it could be something other than postpartum hair loss.
What products or advice do you have for postpartum hair loss?
You want to close the loop or open story you started in the introduction. This gives the reader a form of closure and 'ties up' the post nicely.
Always end your posts with a question to your reader. You want your readers to engage, share and leave comments with your articles. Whenever you can interact with your readers, do it, it builds trust and a relationship! 
So even though I lost about half of my hair after my first pregnancy, it grew back more beautiful than ever. I did have to experience a few months of having half of my hair at 1 inch and the rest at 10 inches. It looked a bit silly, but I was excited to see the new growth emerge!
Have you ever experienced postpartum hair loss? What are your best tips?
Isn't it crazy that winter doesn't end until December 21st?
I don't know about you, but December just seems very wintery to me.
I'd like to share some of my favorites with you.
I'm a bit ashamed to say that I don't have a hot beverage that I resort to on a daily basis.
But, this Fall I came across a beverage that floated my boat almost by mistake.
You see, I started drinking hot chocolate in college. But I got the single-serve prepackaged chocolate. So all throughout college and since graduating from college, I've only purchased prepackaged chocolate.
My favorite variety of hot chocolate is the kind with marshmallows. OF COURSE! I'm not even a huge fan of marshmallows, but drinking hot chocolate without marshmallows is like cake without frosting.
So when it started getting chillier, I went to Walmart to buy pre-packaged hot chocolate with marshmallows.
But guess what? They had run out!!
WHATTT!?!?
I wasn't happy, but I saw that they had other brands and containers, although they weren't prepackaged.
It was like a light-bulb went on.
And I realized that I didn't HAVE to buy prepackaged hot- chocolate.
I discovered that I could buy the same brand of hot chocolate for a less expensive price than… buying them prepackaged.
It makes sense because prepackaged foods are usually more expensive than non-prepackaed foods.
And then I saw the Seasalt Caramel Hot Chocolate from Walmart.
Oooh! Fancy!
I'm not even a super fan of seasalt caramel but it sounded decadent
Hot Chocolate. – From Walmart
Empty Amber Glass Spray Bottles with Labels (2 Pack) – 16oz Refillable Container for Essential Oils, Cleaning Products, or Aromatherapy – Durable Black Trigger Sprayer w/ Mist and Stream Settings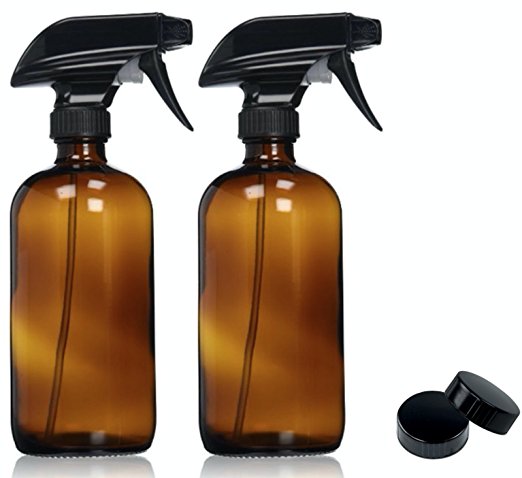 Nutiva Organic, Cold-Pressed, Unrefined, Virgin Coconut Oil from Fresh, non-GMO, Sustainably Farmed Coconuts, 54 Fluid Ounces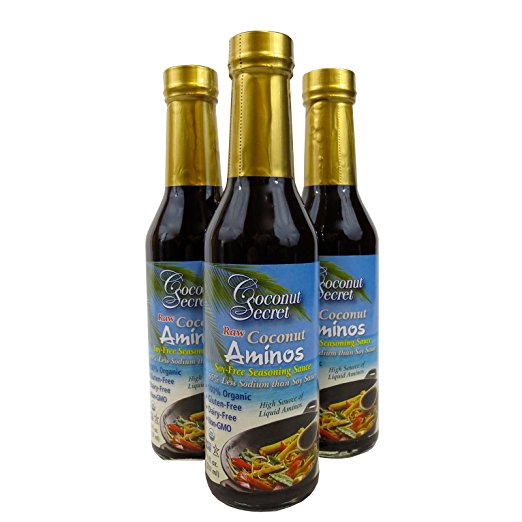 Kirkland Signature Organic Gluten-Free Quinoa from Andean Farmers to your Table – 2.04kg., 4.5lb