Today, I'm super excited to let you know about three entrepreneurs and public speakers who also happen to be authors.  Why? Because they are super worthy of The Most Loving People Of Our Time Award that I've been sharing with you for the past few weeks.
In addition to being authors, these three ladies are uplifters. They're game-changers, the kind that change the world on the outside, by first inviting us to look at our own inside.
Let's get this party started!
Marie Forleo***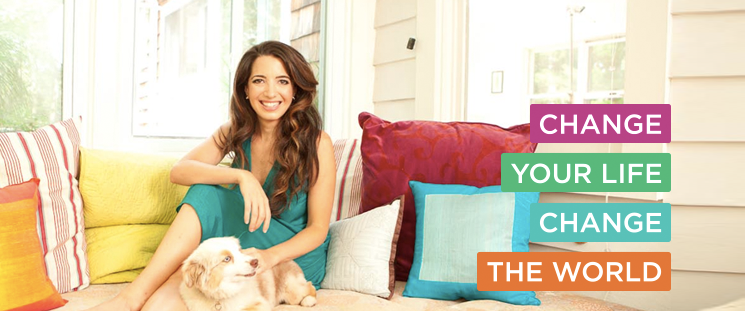 Who she is: She is super-successful entrepreneur who helps people have a business and life that they love.
She has an online show on YouTube called MarieTV, which she updates every Tuesday with her world-famous "Q & A Tuesday."
What does this highly popular show consist of? Mostly of Q & A's where anybody seeking Marie's on-point, wise, practical, intuitive and uplifting advice can submit a question. All you have to do is visit her site's Q & A Tuesday link which is http://www.marieforleo.com/contact/ . This doesn't guarantee that your question will be answered, but at least, it gives you an opportunity. And if she does, thousands of people from all around the world will be able to join in on the conversation after the episode with your question airs.
Marie's company, Marie Forleo International is a Fortune 500 company. And her most profitable program is B-School, an online business school for people who want to change the world doing what they love. B-School opens once a year in early March and is highly acclaimed by many aspiring entrepreneurs and successful, established and industry-leading entrepreneurs. You're welcome to find out more information here: http://marieforleobschool.com/ .
She is also the author of Make Every Man Want You: Or Make Yours Want You More , that is more of a personal development book, than anything.
What her best talent is: Marie is one of the most loving people alive. And it not just me who thinks this, since Marie was on Oprah Winfrey's Super Soul Sunday program from the OWN network and she is considered one of the next-generation thought leaders.
Marie has fused business and love in a way that is so noticeable that she has been featured on Forbes magazine a couple of times.
One of her core messages that she repeats every Tuesday is:
"Stay on your game and keep going for your dream because the world needs that special gift that only you have."
Even though her MarieTV shows are very instrumental and fun, that line alone, which she repeats at the end of every one of her MarieTV episodes is worth tuning in for.
Why? Because no matter how zombie-like our day-to-day living might be, that line alone reminds us that we shouldn't take our own presence on the planet for granted because we DO have something special to give.
Marie is more than just empowering. She believes in your contributions before you believe in yourself. She has a very strong intuition, and if she sees something great in you, she'll let you know.
Now let me ask you this:
Have you heard that women entrepreneurs are on the rise?
Have you heard that it's common for women to be the main breadwinners of their household?
And that with the involvement of compassionate women who deeply care about their family, their community and the world, that the global economy can change for the better?
If so, you know that women are the ones behind this positive change that we are already seeing.
And more and more, women are either founders or supporters of non-profit organizations that are helping the people who most need it.
And someone that many women aspire to learn business skills from is precisely Marie Forleo. Marie is to women (and men) what Apple is to computers. She is the standard of the good that you can create when you're a heart-centered entrepreneur.
Marie is very accessible and kind. She treats her team like gold. And she believes that all of her customers should be treated as gold, as long as they're not PITA's (if you have no clue what this acronym means, go check out her site).
What I love her most for: Her ability to coach and the passion with which she does.
She knows that true riches lie not on Wall Street (where she once worked), but true riches lie in the heart.
I especially admire how much she gives back. She supports philanthropies and films that elevate what's possible for women. I try to do this as much as possible, too.
Do yourself a favor, learn from Marie Forleo and the people she features. You'll seriously be better because if it.
Sonia Choquette****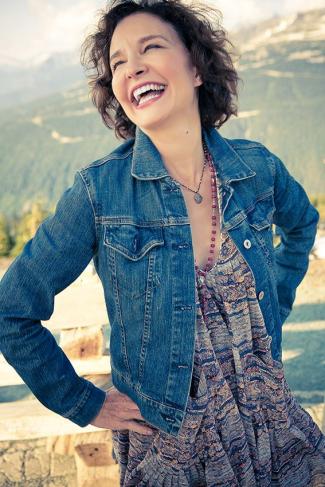 Who she is:  Sonia is one of the most vivacious people I've ever met. Being in her presence is uplifting. Electrifying. She jolts you back into life.
Sonia is a New York Times best-selling author who helps people develop, honor and tap into their intuition.
Two of her books include, The Answer is Simple and Vitamins For The Soul.
What her best talent is: 
Sonia has a knack for seeing the joy and beauty in people.
As soon as she starts talking to someone on her radio show, for instance, she sees their light. And even if the caller on the other end is grumpy, Sonia cheers them up by inviting them to get in touch with the lighter parts of themselves like their wonder, their humor and their knowing.
What I love most about her: Despite being a self-proclaimed introvert, Sonia's presence is powerful and bright.
And her writing is really real. I love it when she shares her innermost struggles and her not-so-nice behaviors that other spiritual people might choose not to share for fear that the may be perceived as not being "spiritual enough" (whatever that means). Sonia has also taught me to share my positive emotions and my negative emotions without trying to be perfect.
Sonia is the person who has taught me to embrace my essence the most. The truth is, I've always been highly intuitive and perceptive. However, sharing your intuition with others, hasn't been as well-received as it is now. And even now, it's sometimes seen as being "woo-woo" by some. Now, you can probably agree that intuition is your inner GPS system, and we all have it… so we might as well make good use of it.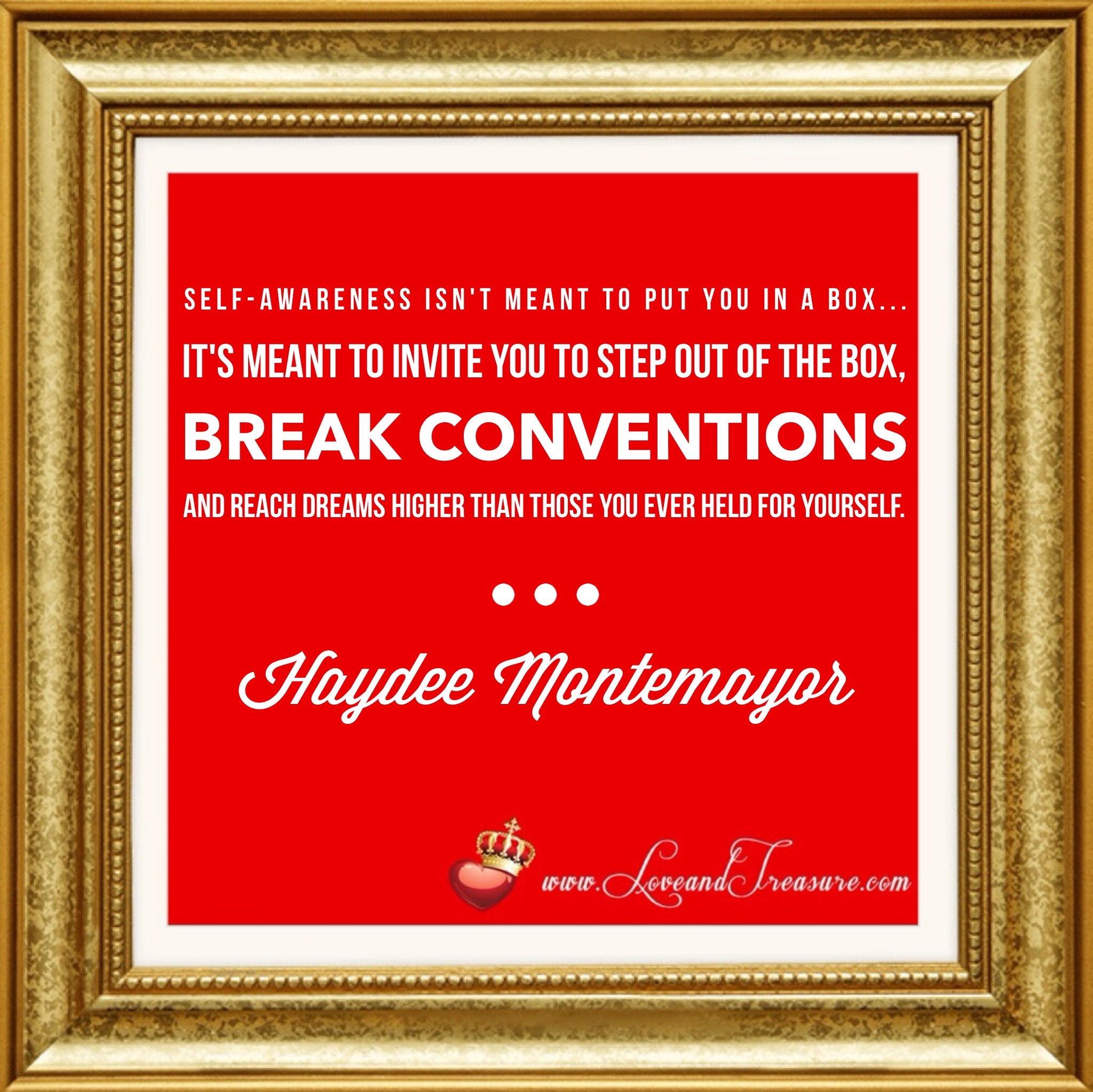 Being human requires navigating through our emotions and choosing either self-love or loving others. And sometimes, feelings of anger, shame, and guilt pop up in our life not to let us know that we're unloving, but rather to remind us that we have more loving to do.
Some of my favorite books I've ever read… that are engaging to the point I can't put them down because they resonate so much are written by Sonia. That's why I've written a stellar book review in the past, which you can revisit, if you like.
MeadowLinn*****
Meadow has coauthored one of my favorite cookbooks of all-time through Hay House, called the The Mystic Cookbook: The Secret Alchemy of Food with her mother, Denise Linn.
What her best talent is: 
Meadow is an incredible chef. The cookbook has about 50 recipes. However, every month, she posts anywhere from one to three posts with her newest recipes on her www.savortheday.com site. And you know what I appreciate the most about her culinary abilities? That she tests her recipes numerous times and gifts us her best version for us to enjoy. And as you'll soon find, her recipes are the kind that you'll find yourself making over and over again.
What I love most about her: 
What I love most about Meadow is something that she didn't learn at Columbia University, where she studied, but rather, was born with … and that is, her kind heart. She treats every single one of her social media followers like a friend and with genuine interest. She likes and responds to their comments with gusto.
Meadow is also a great conversationalist. She knows how to keep her community engaged. She asks questions, she shares, she gives and she interacts in a perfect balance. It's TRULY admirable to see!
Meadow is great neighbor in person, but for those of us virutally away from her, she's a great neighbor in life. You can rest assured that when you share something with her, there will be someone on the other end to make time to listen and to respond. Best of all, it'll be her.
What I love most about Meadow is that she realizes that life is precious and she treats it like a feast… celebrating and seizing as much joy and goodness from it as possible. And she celebrates with food! My kind of person! 🙂 In addition to that, she's fun!
So Run and Get To Know Them!
I'll say it before and I'll say it again. I'm sharing these people with lots of enthusiasm as a way of inviting your life to be touched by the people who have touched mine.
Please, for the love of all worthy things in life, do yourself a favor and get to know these three ladies.
Marie is someone who is so zestful and such an innovative entrepreneur that you gotta see her in action. Watch her YouTube videos… but I'll warn you, you'll be hooked regardless of whether you want to improve your life, your business or both. Here's her site: http://www.marieforleo.com/
Sonia is so wise that you gotta hear her! You can find her on YouTube or you can check out her site. If you can, though, watch her in person. I have a couple of times and she's GREAT!
Here are a couple of books she autographed for me.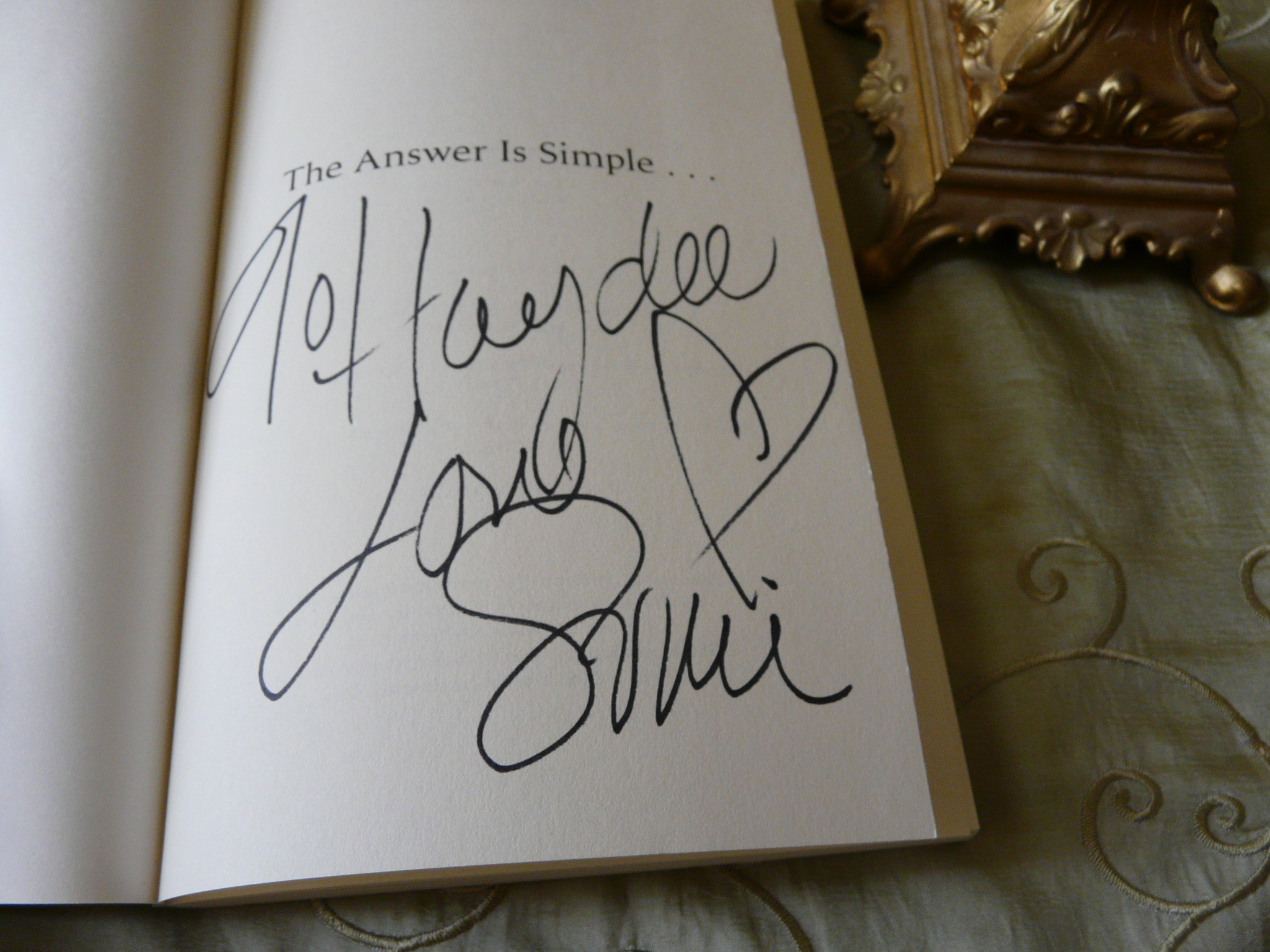 At the very least, take one of her online courses or read one of her books…. you'll be able to tell that she's a great storyteller and that she has a truly soul-engaging voice. Find out more about her, here: http://www.soniachoquette.com/ Out of all the types of autographs I can get, I really value author autographs the most, because I know how much words mean to them, and the fact that they wrote one more word in my honor… my name… is to me, sublime.
Meadow, you have to experience. Be her friend on Facebook, check out her great photos on Instagram.
It's Your Turn!
Look into one of these ladies (or all three of them) a little further. And then pinky-promise that you will share:
What do you love about her or them?
I can't waiiiiit to hear!
The Most Loving People Of Our Time Series
If you liked this post, please note that this is part of The  Most Loving People Of Our Time series and that you can continue engaging with some awesome content these people are putting out into the world by visiting the posts below:
The Magical Recipients of The Most Loving People Of Our Time Award #7-9