For the past few weeks I've been sharing who the recipients of The Most Loving People Of Our Time Award are.
Today, I'll be sharing 3 additional loving people with the intention of honoring them and inviting you to get to know them a little more.
If you need a bit of background regarding the purpose of these awards, you're welcome to read the last 4 posts, especially this post, where I explain what the criteria for this award is and what the asterisks beside their names represent.
But I can't wait to share more about these three authors, they're magical, intriguing and such light-workers! Let's get started!
Gary Zukav****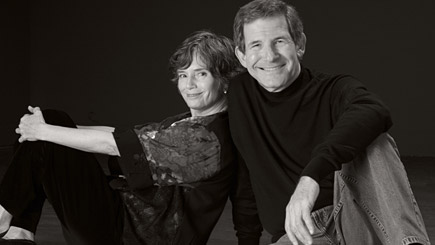 Who he is:
Gary is one of the most pivotal authors I have read. He changed how I see life and my life as a whole.
As a huge Oprah fan I first met Gary on her show in 1998. Believe it or not, Gary was on the Oprah show 34 TIMES!!! Not 3 or 4 times, but thirty-four (34) times! Gary is a pioneer thought-leader….even before Eckhart Tolle's A New Earth came out. And think about it, if his perspective in life wasn't that interesting he certainly wouldn't have been invited to the Oprah show that many times!
Gary's book, The Seat Of The Soul was transformational to my soul. I know it sounds redundant because "soul" is part of the title of the book. But what I mean when I say that it was transformational to my soul is precisely that… it wasn't my mind, my intellect or my heart that understood this book. It was my soul that resonated with the book the most. It's like this book wasn't written for me (or as Gary would say, my personality), this book was written for my soul.
The Seat Of The Soul taught me that there's a world of cause and effect that is closely linked to my desires, my words, my actions, my thoughts, my intentions and the way that I learn (or fail to learn) my life lessons, which Gary says come Earth school.
In other words, reading The Seat of The Soul made me understand that things are the way they are because I have desired, said, thought, intended or acted in ways that allow these things to be that way.
What his best talent is: 
Gary's best talent is his writing. Particularly, his ability to speak truth through his writing.
Gary is definitely an introvert, but his words **POP** off the page. They not only POP off the page, but they penetrate into your soul in profound and everlasting ways.
I don't think you can read The Seat of the Soul and not be touched. It's practically impossible. Why? Because this book is the manual of life. Everybody should be born with this book in hand. But even if we're not born with it, this book is so, so, soooo true. You read it and you think… "aha!" time and time again. And the moment you read it is THE perfect moment for you to be reading it.
And while Gary is extremely talented, he has said that in a way, this book was channeled. And I believe it, because before writing this book, his background was not necessarily writing books of this deep spiritual magnitude or deep impact. He was a scientists, who allowed his philosophical heart to yield this practical guide about our human existence.
What I love most about him:  
I had the pleasure of meeting Gary and his partner Linda Francis about 5 years ago.
I got to talk to them and they were very gracious. But quieter than you would expect. As a matter of fact, they were so soft-spoken even during their own presentation that I had to ask the event coordinator for the volume to be turned up. But their presence alone exudes deep peace. And as a couple, what they promote, which is to have a spiritual partnership is quite interesting and something that they undoubtedly practice. They are like one person when they're on stage and off the stage. As someone who is fascinated by loving and super complimentary couples… seeing this and knowing that they have this type of relationship makes me happy.
In sum, what I like best about Gary is how he was able to set aside his "unspiritual" style of living and being to channel such a wonderful book that has impacted consciousness so much. Although he could have thought this about himself, he ultimately didn't consider himself unworthy of writing this book, and instead, he allowed it to be birthed through him.
This book is one of the greatest personal development book I've come across. The Seat Of The Soul is sooo special that after the Bible, Oprah says that it is her favorite book. That says A LOT about the type of book this is!
For me…The Seat of The Soul opened the doors to many of the spiritual books and authors that I enjoy and have helped me navigate life since 1998. I had never done the math before, but that means that I have been immersed in self-help and spiritual books for at least 17 years! Being the book lover that I am, without these books, my life would have not been as easy or as special as it now is.
So no matter how much de-cluttering I do, The Seat Of The Soul will always hold a special spot in my bookshelf and in my soul.
Paulo Cohelo*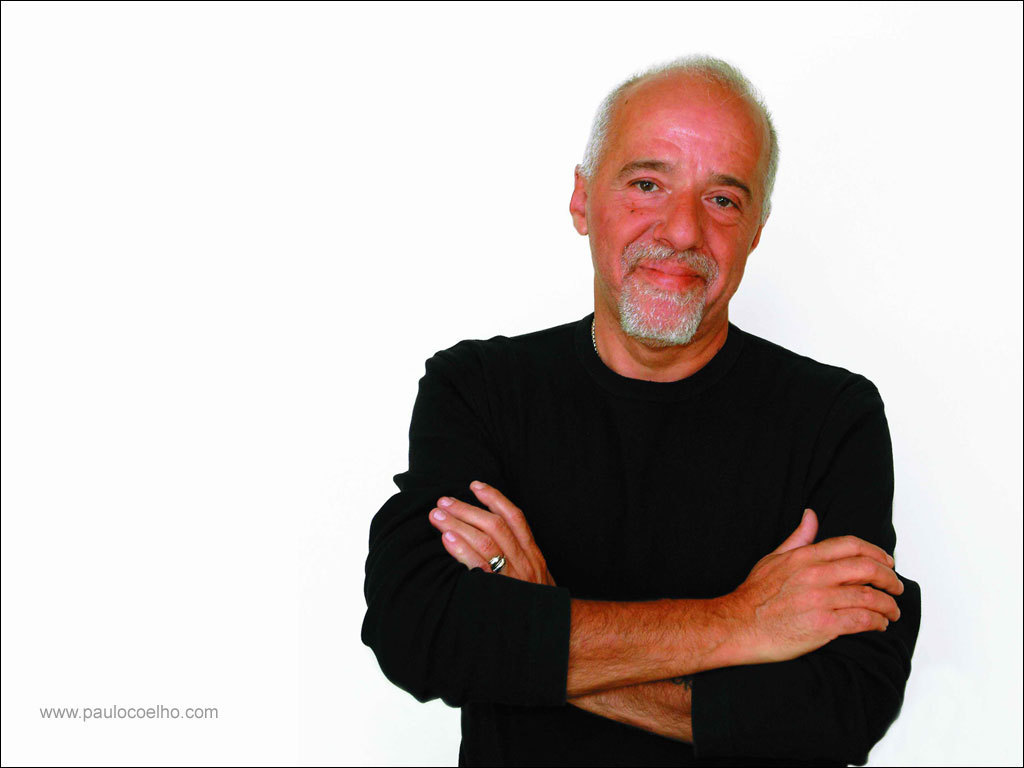 Who he is: 
My eyes are getting watery as I ponder the question "who is Paulo Cohelo?" Paulo, is a beautiful soul, a prolific author, and a prime example of what it means to follow your calling to the point that I almost don't even want to attempt to describe him because he is just so much more than anything I can possibly say.
I have a deep, deep respect and admiration for Paulo.
What his best talent is: 
 Paulo best talent is knowing who he is. Always. Period. And despite of his parent's inability to believe that Paulo was born a writer and could be a writer.
His parents DID NOT want him to become a writer sooo badly that they put Paulo in a mental institution because of his refusal to follow a traditional educational career path and because of his introversion. Can we just stop there, for just a minute?
When has wanting to be a writer or being an introvert been a compelling reason to institutionalize someone? It's never a good reason.
But thankfully, Paulo, after walking The Road of Santiago de Compostella, otherwise known as El Camino, decided to write his autobiography at around age 35. Hurray for dreams, right?
What I love most about him: 
Besides being a magnificent author, he is someone who's joie-de-vivre is off the charts! He's the type of person who you KNOW is not taking anything for granted. His life, his family, his writing or his fame.
When Brendon Burchard (another recipient of The Most Loving People Of Our Time Awards) interviewed him, Paulo was also interested in Brendon and would ask Brendon questions. In other words, Paulo is interesting because he is interested. He's not self-absorbed. Similarly, Brendon, was fully-present and wide-eyed as he so lovingly always is.
I believe that part of the reason why Paulo is that present and alive and energetic and current and social-media savvy is because his road for becoming a published author (although he clearly was BORN an author) was not easy. So now that he has what he has— meaning that ability to embrace his profession with both armas… you can tell that he's not about to let go of his dream any time soon.
He is so committed to being an author that for 29 years to date, Paulo has been writing a novel either every year, or every other year. WOW!
I love that Paulo is able to share his writing in at least three languages (Portuguese, English and Spanish) on social media. 3 Languages! He clearly cares about his audience and wants to connect to them. You can see this in action by visiting Paulo's Facebook page.
His narrative voice is so precise and the way that he's aware of the global demographics is sooooo, what's the word? Soooo appreciated, so fresh, so admirable. His readers undoubtedly see themselves and the people that they know through his eyes, through his writing and through his imperfect protagonists. Those protagonists that make mistakes, and pick themselves up. Those that dare to dream a life beyond the one they already have, no matter how great their life is already. Paulo is the epitome of an author, he dares to go where others don't dare to go and as a result helps his readers understand themselves better. He dreams what other don't dare to dream and writes from that dream-like state and therefore, he invites others to dream a better dream for themselves.
So when all is said and done, what do I admire in Paulo the most? I have to bow down to The Alchemist. For sure! What a literary work of art that is!!!! Oh man!
You know how people say that the teacher will appear once you're ready? You, meaning the student.
Well, as embarrassing as it is to say this… about 14 years ago, a good friend at the time insisted that I read The Alchemist. Did I? No. I put it off for years. Nothing personal against the book or the author. It just seemed that the timing wasn't right.
About a year and a half ago, I took the plunge…and I listened to The Alchemist via an audio-book. What a TREAT it was! I hardly ever listen to audio-books… but listening to The Alchemist was like having a loved one read me one of the greatest self-love books of all time.
I looked forward to bedtime every night, just to listen to more of The Alchemist. I would tell myself that I would listen to one more chapter so that I could go to bed early and so that I could savor this great book for a longer period of time… but like a child saying "read it to me again, mommy," I listened to more than one chapter at a time and stayed up later than I wanted to, because this book was just THAT good.
I strongly believe that EVERY SINGLE PERSON ON THE PLANET should read The Alchemist. It puts the most important things in life under perspective. And without a doubt, the world would be happier and more mentally free if it did.
The Alchemist teaches us that our pursuit of our desires isn't about whether we "get to" the dream or the desire. What makes a pursuit worthwhile and beautiful is where we begin and why we begin.
And is life predictable and safe? Heck no! But it's exciting… and it allows us to trek the world at our own pace, have our own adventures… and if we really, really, really want them… have the vast majority of our desires come true as well. Not always like we want them to, but usually better. One secret to achieving this is that we must never lose sight of the moment.
Love and Treasure, as a blog, is a blog that believes in what The Alchemist teaches. But since I don't want to ruin the experience of reading the book, I will say that the reason both are alike, is because they're an invitation to love and treasure each moment. Each moment is precious. Truly. The ups, the downs and the in-betweens, make the experience of joy, the experience of love, and the experience of life, so worth it.
It is no wonder then that The Alchemist, written by this magnanimous author has been translated into at least 67 languages and has won The Guinness World Record for being the most translated book by a living author. And even 27 after it was written, it is still super-relevant. Maybe even more so, in recent years as a result of people being inspired and almost led to seek their own path instead of following a traditional one. The Alchemist is an ode to humanity, to their dreams and to their life journey. It's a beeeautiful literary work and so much more than just a literary work.
Come to think of it, it should be required reading at all schools and earlier rather than later. (Right around high school or college sounds like a good fit). Why? Because it can eliminate so many years of focusing on what doesn't matter in life, when we should really, really, REALLY be focusing on the here and now an on our own calling, not on anyone else's.
Actually, if you're a parent who has a son or daughter that's a teenager or older, I think one of the best books that you can share with them that contains many life lessons, is this book.
And if you're a writer or an aspiring writer, Paulo is a must-follow author.
He hands off wisdom left and right.
Listen to what he says:
Books are not there to show how intelligent you are. Books are there to show your soul. – Paulo Coelho
Now, come on! Isn't that line… like "flip"…Making you fall in love with Paulo, your passion for writing and for books all over again?
And how about this one:
I write the book that wants to be written. Behind the first sentence is a thread that takes you to the last. -Paulo Coelho
Leaves you speechless, right?
You know what would be interesting, though? Listening to Steven Pressfield, author of Turning Pro (a book which I also love), who talks a lot about resistance and Paulo Coelho talk because Paulo almost comes from a place that says that there is no resistance, just allowing.
Both The Seat of the Soul and The Alchemist are essential books, that must be on everybody's How-To-Make-This-A-Meaningful-Life Bucket List.
Just read them and share them. Again and again and again. If the people you share these books with don't read either of the books right away, don't worry. Keep sharing them. Sooner or later, when the time is just right for them, they'll read these books (or at least give them away to someone who will read the books) and more lives will be transformed because of it. 
Esther Hicks*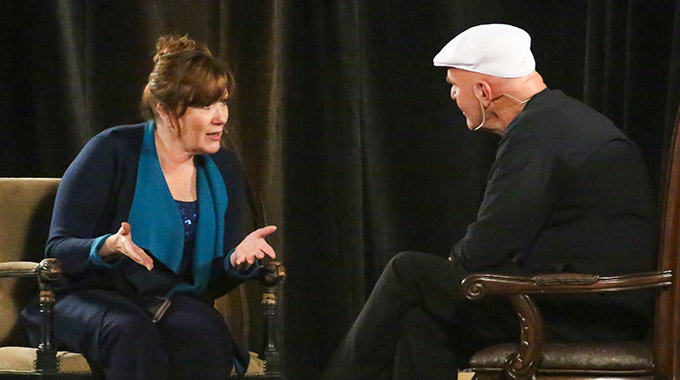 Who she is: 
This is a little bit of a trick question. Esther is an author and public speaker who channels an entity called Abraham.
(Yes, I know, I know, you're probably wanting to run away from this blog because you think I've just lost it. Bear with me for just a minute. I totally understand what you're thinking. Abraham? Abraham who? Plus, you're probably thinking that this is the most unholy thing you've ever heard. How do I know that? Because when I first came across Esther and Jerry Hicks I was highly suspicious of what it was that they were putting out there into the world).
But when you hear Abraham, as communicated through Esther (yes I know you think it's weird…because truly it is) you'll notice that Abraham, which is a singular name for a group of spiritual guides that are very knowledgeable and full of light… you'll start to notice that their advice actually does make sense. They offer practical advice in a friendly, relateable, I-know-what-you're-going-through kind of way.
Plus, Esther is very generous. How do I know this? Because Esther, who was married to her late husband Jerry Hicks, still travels the world to speak to audiences. Actually, she travels to listen to audiences around the world and respond to what they need to hear. After she briefly discusses who Abraham is, she tells her audience that Abraham is open to talking about anything that is important to them. And she means it. No topic is off-limits, no scepticism toward her or Abraham is off-limits and every question is answered more thoroughly than sometimes you think it should be answered.
I've heard a variety of topics that range from the no-you-didn't-just-ask-about-that topics to the wish-I-would-have-asked-that-question and what you'll almost always hear are answers that leave you thinking: "WOAH, I had never thought of it that way!" And Esther and Abraham have this knack of doing this with even questions about super mundane things! It's amazing to watch.
Since I was going to tell you that you HAVE TO SEE Esther and Abraham in action anyway, I might as well show you one of my favorite responses that Esther and Abraham have given.
And by the way, you also have to share this with your children… but maybe AFTER they've gotten through the teen years safe and sound. You'll see why I say this after you watch this short video.
What you'll gather from Abraham is that instead of guilt-tripping you to follow many rules in life, you're actually freer than you think.
I've come to realize that it's not the lack of freedom that we're afraid of, it's freedom itself and what we do with it. Because freedom is a gift that asks that you give back. -Haydee Montemayor
Personally, I like some rules and some structure to Life. Otherwise, I feel that the world becomes a Wild West where nothing is worth loving and treasuring any more. You know what I mean?
But one thing is for sure and that is that as a human race and individually, we should lighten up a little and live a happier and loving life.
Otherwise, what's the point?
What her best talent is: 
As if channeling Abraham wasn't enough… what I love about Esther herself, is that she has a very easy-going personality.
She's a happy woman. So happy that you think, "I want to be like that when I grow up… happy and easy-going."
She talks, walks and lives like there are hardly any concerns in her life and life in general. She makes the best out of every circumstance. If there's anyone who can teach you how to make lemonade out of lemons, it's Esther! She has a MASTER recipe.
And, Esther is a wise woman because she knows the Law of Attraction better than anyone I've ever known. She knows it SO WELL that she could have been the only expert on the movie The Secret.
She could even have written the book herself.
What I love most about her: 
What I love most about Esther are two things: not only does she KNOW the Law of Attraction inside and out, but she applies it in her own life and teaches people how to apply it as well.
Esther is a giver.
You know the company founded by Louise Hay called Hay House? I mean, who doesn't.
Well, some of the most premium content that Hay House offers is Esther's because even when you purchase a Wisdom Community Membership, you don't have access to Esther's podcasts. To listen to these podcasts, you have to go to Esther's official website. So listening to Esther is a total treat!
I love that she was a great wife to Jerry. I love hearing their stories and experiences and seeing how well they cooperate with one another.
As Gary Zukav, would say, they seemed to have a very great spiritual partnership. 🙂 And Esther would say that they still do.
Now It's Your Turn
So now that you heard what I admire about these authors, it's your turn to share.
Had you ever heard of these 3 Most Loving People of Our Time Award Recipients?
If you had, what do you like the most about them?
If you hadn't heard look into them a little and pinky-promise me that when you're done watching (if you can actually stop watching) you'll come back and let me know what your first impression of them was, what you liked about them, or what you learned from them just through that one video.
I GREATLY look forward to reading your comments below.
The Most Loving People Of Our Time Series
If you liked this post, please note that this is part of The  Most Loving People Of Our Time series and that you can continue engaging with some awesome content these people are putting out into the world by visiting the posts below:
The Magical Recipients of The Most Loving People Of Our Time Award #7-9