The two authors who are The Most Loving People Of Our Time Award Recipients teach us how to deal with life when life throws us a curveball.
One of the author even teaches us how to inform life that we're not really into baseball, and we would certainly prefer living a curve-ball free life as much as possible. In the process we'lol discover that sometimes we think other people are the pitcher, when in reality, we are the ones throwing curveballs into our own life.
Let's meet them!
Don Miguel Ruiz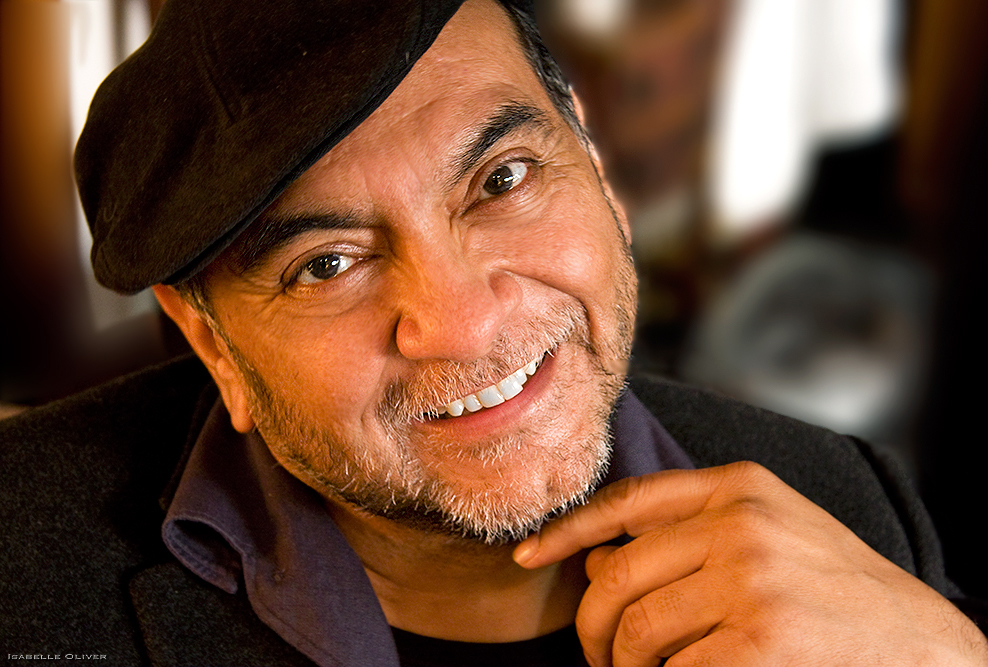 Who he is: Don Miguel is a Mexican spiritual teacher and internationally bestselling author who has been living in the U.S. for a couple of decades.
He has been sharing how our perception of life influences our reality for over thirty years.
Like most people who leave a great legacy, Don Miguel's path had a fork in the road where he decided to do change careers.
Despite his intentions to continue with his neurosurgeon career, Don Miguel decided to become a Shaman after a life-defining moment (near-death experience).
The beautiful thing is that both of Don Miguel's parents, were healers and it was Precisely his mother that taught him to become the Shaman he yearned to become.
Don Miguel merged his understanding of the mind, Toltec wisdom and modern physics into his own philosophy. The result has resonated greatly with millions of people worldwide.
What his best talent is: Don Miguel's best talent is to provide simple teachings, with simple wording, that at the same time, is very profound.
What I love most about him: The work that I love the most by Don Miguel is his most famous book called The Four Agreements: A Practical Guide to Personal Freedom. Although it is really short, it's packed with tons of life-changing wisdom.
When The Four Agreements was published in 1997, it was a New York Times bestseller for more than 7 years and it is considered the 36th bestselling book of the decade. In the U.S., The Four Agreements has sold more than 5.2 million copies in the U.S. and more than seven million worldwide. It has been translated into 38 languages.
Like many of the great recipients of The Most Loving People Of Our Time, Don Miguel was on the Oprah Show. They talked about The Four Agreements and it was interesting to know that the agreement that is Oprah's favorite/greatest challenge/greatest teacher is "Don't Take Things Personally."
My favorite is "Don't Make Assumptions." Ironically, my best friend who passed away last year introduced me to The Four Agreements because I made what she though to be an assumption in front of her. Thankfully, it wasn't about her. But think about it, much of the suffering and especially much of the emptiness we feel is there because we assume other people's life is better than ours is. And we have the tendency to either set the bar o high or set the bar too low for people. We expect great things from people while at the same time doubting whether they can deliver on our expectations .
Knowing which agreement you have to work on the most is especially helpful because you'll catch yourself when you're about to break an agreement or have already broken it.
Practically speaking, it will remind you not to break it, or if you already did, not to break it again.
Sometimes, remembering that agreement will bring you back to center. At the very least, it'll give you greater peace and reduce the excess drama you've created for yourself because you'll know that it is in your control to improve how you feel about certain situations as you continue to practice keeping that commitment with yourself.
In late 2010, I went to an event to see Don Miguel Ruiz speak. However, he had received a heart transplant then. So instead of seeing him, I got to listen to see his son Don José Ruiz, who has collaborated with Don Miguel on at least 5 of his best-selling books.
Here are a couple of Don Miguel's quotations:
Every human is an artist. The dream of your life is to make beautiful art. – Don Miguel Ruiz
And take a look at this one:
Death is not the biggest fear we have, our biggest fear is taking the risk to be alive- the risk to be alive and express what we truly are…" – Don Miguel Ruiz
(This last quotation reminds me a lot of Marianne Williamson's quotation about our greatest fear which I talked about in the last post I wrote).
Pema Chödrön: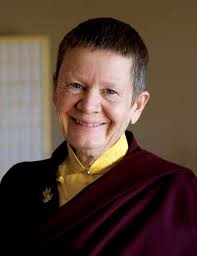 Who she is: Pema is a mother of two, a grandmother of 3, a prolific author, an ordained nun and a charming Buddhist teacher. She was born in New York and thus, is an American Buddhist.
If you've ever seen a Buddhist in real life you know how enigmatic and enchanting they are. Pema isn't the exception.
While many Buddhists believe in peace, Pema has been instrumental in going beyond a perpetual pursuit of peace and offering a raw, truly helpful approach from moving past the pain that we all inevitably face into a more peaceful state of mind. She knows first hand, that there are moments in life when the shiz really does hit the fan. And our job is to maneuver our way out of the shiz to have more clarity.
The way that we achieve this is with deep, utter, devoted compassion for ourselves. Not pity. But gentle compassion.
It is through navigating life with an open heart that we acquire great wisdom in our hearts for the journey ahead. In turn,  that inspires us to contribute to others and to the planet.
What her best talent is: 
When we think about the people who are so influential as Pema is, we often erroneously assume that her life has been perfect all along.
It wasn't.
And after a bitter divorce and becoming a single mother, she found the strength to move forward.
That little bit of information is so inspiring because it essentially teaches us, that at the very least, we can all go from not being able to stand on our own two feet really well to making a positive difference in those around us.
The ironic thing is that Pema was an elementary school teacher for many years, and now she teaches the world what really matters.
And Pema has suuuuuch a gift for capturing her wisdom in writing, that she sometimes can't believe that she wrote it. She's humble that way. And at the same time, that means that the wisdom is flowing through her to share with others. She has been gracing the planet with wisdom for two decades.
What I love most about her:
I first came across Pema while reading an O Magazine (Oprah Winfrey magazine). It was absolutely divine reading about Pema's story of transformation and seeing how she was able to turn something sour that happened to her in her life to something soooo sweet that it has benefitted the lives of literally millions of people worldwide who have come across her teachings.
My life was "okay" at the time I encountered her work, but in the words of Brendon Burchard, whom I highlighted in a prior post, I was living a "caged" life… instead of a "comfortable" or a "charged" life. So that meant that there was pain in how I was living my life that needed to be felt, healed and eliminated in order for me to move forward. Pema helped with that.
If you just want to revel in deep wisdom that resonates with your heart, and acts like a healing balm to your heart, read some of Pema Chödrön's work.
You'll basically find yourself thinking, "Preach, Pema, preeeach!" Although, what excites me the most about when I hear or read her is that her teachings aren't preachy. They are easy to grasp and resonate easily with you because they have so much truth to them. Her teachings are down-to-earth so that you can uplift yourself and others, in positive ways.
The two books from Pema that I like the most are Start Where You Are and When Things Fall Apart. Don't these titles speak to you?
Listen to some of the wisdom Pema shares:
We work on ourselves in order to help others, but also we help others in order to work on ourselves. – Pema Chödrön

Welcome the present moment as if you had invited it. It is all we ever have so we might as well work with it rather than struggling against it. We might as well make it our friend and teacher rather than our enemy. – Pema Chödrön
It is no wonder then that many coaches are inspired by Pema's working order to help their own clients.
Pema Does More For Humanity Than Share Wisdom
Pema has a non-profit foundation called The Pema Chodron Foundation that you can donate to in order to preserve her teachings, spread peace in in our lives and in the world and provide support for those who choose to lead a contemplative life.
What's interesting to note is that all of the royalties that Pema receives from her books and tapes fund the foundation, which proves how much Pema believes in this mission.
Her foundation also donates books to the underprivileged so that they too, can be served.
It's so admirable to see someone who is seventy-nine years old (she was born in 1936) giving back and working as much as Pema is for the benefit of humanity.
Pema has conducted meditation retreats, workshops and seminars in North America, Europe and Australia. She is the founding director and resident teacher of Gampo Abbey, which is a Cape Breton Island, Nova Scotia, Canada Monastery.
Pema is the Buddhist with the most open heart that I know that has gone through the most turmoil and has used the darkness that she has experienced to be a bright light for both people who want to learn from her and those that want to follow her path.
I can't recommend learning about her highly enough.
So Now It's Your Turn
Take a moment to watch a brief interview on either one of these two teachers. Or, better yet, start reading their book.
What did they teach you?
Or, what's a favorite quotation by them?
Leave a comment below.