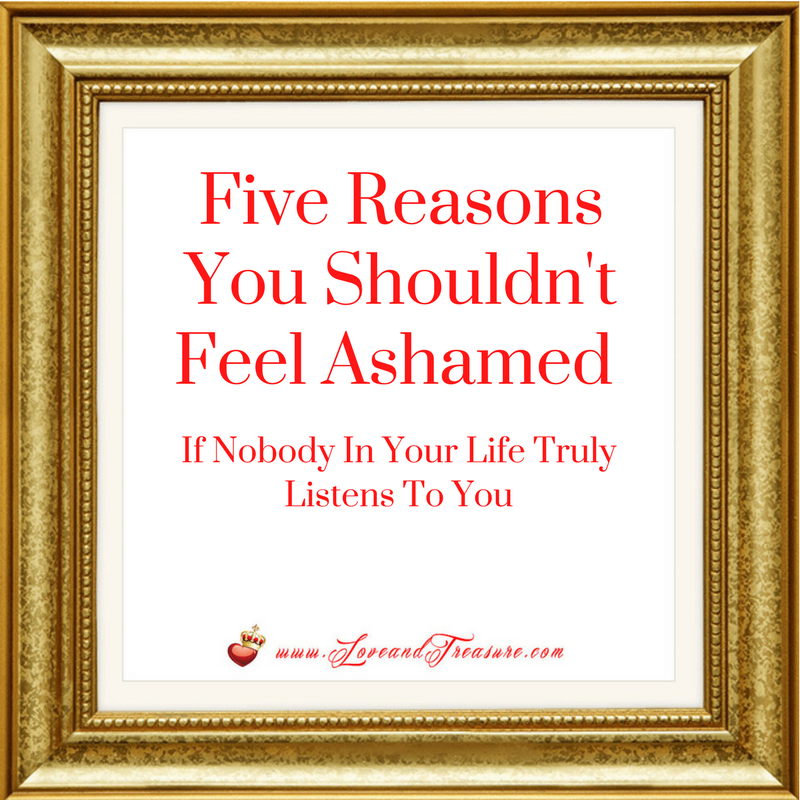 Do you have someone who really listens to you?
Like really?
If you're less than lucky, you're searching in your mind and trying to think of that one person who is a good listener, who you can tell absolutely everything to and still know they will be by your side no matter what.
If you were able to think of someone, that friend is more than a friend. That person is a TRUE treasure. And if the person you thought of is a family member, he/she is a double treasure, given the dismantled state of most of our families.
But if you're mentally scratching your head, shaking it and have a semi-frown on your face because you can't think of anybody who really listens to you, you're not alone and I want to honor you.
I don't want to give you tips on how to fix this.
Let me repeat, I want to honor you.