Last week, I shared with you some of the items I've greatly been enjoying My Lifestyle Favorites For Spring 2017 (Part 1)My Lifestyle Favorites For Spring 2017 (Part 1) that included the following categories:
plugins
digital products
family products
office products
fashion items
food and
baby/kid products
Today, I'd like to share MORE of my favorites with you because I think that you'll also enjoy them in the seasons ahead.
Multi-media Favorites
Music
I love music. It relaxes me. It makes me happy.
But instead of sharing you ONE song that I've been enjoying, I want to share something even BETTER.
I have been enjoying Prime Music , which is included with your  Amazon Prime membership.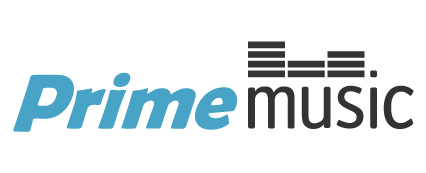 Basically, Prime Music is a service that allows you to play one of 2 million, ad-free, on-demand songs on your computer, on your Android Tablet, iOS tablet, Android Phone, iOS phone or on your hands-free speakers from Amazon's Alexa family.  (Just for reference, Amazon's Echo Dot 2nd generation, has about 4 times as many reviews as the Harry Potter movie with the most reviews.  People are really liking these hands-free speakers).
Personally, I use Prime Music on my cell phone, on my computer's web browser and on my own Wi-fi enabled speakers.
If you're a music lover who loves lots of music, Prime Music may perhaps not satisfy you fully. If you want access to tens of millions of songs, perhaps you may want to consider enrolling in Amazon Music Unlimited .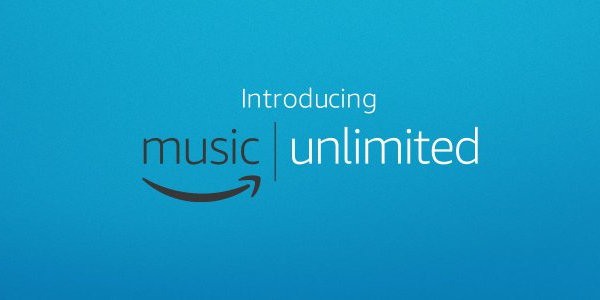 But don't worry, you don't have to make the choice right now. If you're a Prime user, I suggest that you try Prime Music. If it has all the songs you want, great!.
However, if you try Prime Music and you run into various instances in which there are only 2 albums for your favorite artist when you KNOW that they have several albums, then, perhaps Amazon Music Unlimited is for you. But even then, you don't have to commit, since you get to try this service for free for 30 days.
And now, through June 18th, there is a deal for Prime Users to save some more on your annual Amazon Music Unlimited plan if this is your first time signing up for this service and you're an Amazon Prime member.
Favorite App
The app that I have been enjoying the most lately, is Twitter.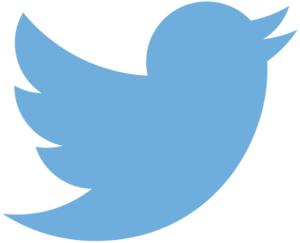 I'm surprised that this is my favorite app because I usually like to express myself freely with no restraints on the number of characters that I can use, BUT I enjoy the simple, quick interactions that I can have with people on Twitter.
Favorite Public Personality and TV Show
I honestly don't know where to start with Marcus. You know how there are people that you come across that you think "WOW! What a stand-up guy!" or "What a stand-up lady?" Well, that's Marcus. He's one of THE MOST stand-up guys I've EVER met (and I've encountered a handful)!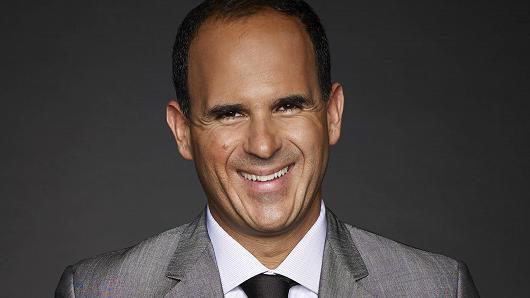 Marcus Lemonis is known for his ability to turnaround businesses on his CNBC show (he's even referred to as the Turnaround King, from time to time). Marcus receives thousands of letters from struggling businesses asking for his help because they KNOW he has the skills to save their business and help their profitability skyrocket.
But, Marcus is SO MUCH more than a businessman. He's a wonderful human being. Actually, I often thought he's an angel. His heart and his ability to connect to the joy, to the pain, to the worry, to the struggles, to the potential of others is unparalleled. Let me say it like this, I've never met someone who can connect with so many so well or who can connect with ONE individual so well. I've never met someone who is as emotionally intelligent as he is.
He has that type of nature that everybody wants to be around. He's the light and we're the moths.
I know that it may sound like I'm a groupie, but, what I'm really drawn to is someone who has taken the hardships in life and has crossed the bridge of despair and is encouraging us who've also been through hardships to dare to cross the bridge, because it's better on the other side.
Marcus is a billionaire. BUT, his most valuable asset is his heart.
I've never met someone like him.
By being vulnerable, real, raw, kind, savvy, engaging and luminescent, Marcus inspires me to be more generous and to pursue my dreams with more fervor.
And I've barely described, him as an individual. He's a heck of a businessman. He's AMAZING at teaching you about how businesses should run… not just to get by, to be great.
I highly recommend that you watch The Profit, which started on June 6th, 2017 on CNBC. But be sure to watch the aired episodes.
One of the things that I've liked the most about Marcus, is that he's allowed me to develop my business intuition.
Ever since I was a tween, I was able to sense when a business or a customer service rep were living to their full potential. And to be honest with you, it aggravated me, when things didn't run smoothly. Why? Because businesses and the services that businesses provide you with are like a group of dominoes standing up. If they didn't provide my mom or me with a good service, it made my mom upset, and she would more easily get upset with my siblings and I. And it really didn't matter what age I was, I always saw bad service as being disrespectful to people. And it's sad to place your trust in a company that doesn't deliver.
Marcus is a pro in business…. probably more than the Sharks from Shark Tank. He'll make you more business savvy than you've ever imagined, and he'll do so in a fun, engaging way.
The reason Marcus is not a Shark is that he invests not only his own money, but also his time, his resources, his intuition, his wisdom, his friendship, his mentoring, and most importantly his heart. He doesn't see the people that he deals with as "less than," he sees them as equals.  It's possible that he might do fewer deals than the Sharks do, but he pours his soul into his businesses. He LOVES his businesses. They are his life. And he loves the people that he works with. This is a model of how the world should run… with one person supporting the next.
So watch an episode of The Profit if you haven't already, ASAP. I have to warn you though. You'll probably be hooked after the first episode. You see, this show isn't about drama. It isn't scripted. It's the real deal. It's so refreshing… and you'll ask for 2nd's, just as if it were lemonade.
I recommend you follow Marcus on Twitter. He's super engaged with his loyal, big-hearted, supportive, loving following. Marcus makes life more fun, all around.
I'm absolutely sure of one thing. And that is, that once you meet Marcus, you'll agree that my description of him and his show doesn't do him justice. He will blow you out of the water.
The Profit is my favorite show. I wouldn't doubt it if it becomes yours.
Other TV Shows
I am a romantic at heart. I can't help it. So, if I like the most naive reality shows that you can think of, excuse me. 🙂

Last year, I shared that I loved Married At First Sight. I like this season even more. It's always better when there is more potential that couples form a lasting marriage.
It's funny how many people make fun of this show. I even understand that most of the couples break apart.  A couple of weeks ago, I read that the 2nd to the last Bachelor split with his fiancée.

So I know that the odds of couples not working out is pretty big (way more than 50%), BUT, I still like it.
The reason I like both Married At First Sight and The Bachelorette is that I see them as a real-life movie. I know that real-life is, unfortunately, not as romantic as some of the dates and moments captured on these shows are, BUT, they can lead to a lasting relationship. And it's nice when lasting marriages are formed.
In other words, to me, these shows, although many people claim they're just fantasy, are a bit more real than movies. And I like that. ? As a matter of fact, the shows and movies that I watch have to have a high degree of realism… otherwise, I'll just tune out. I like things that resemble the day-to-day but are a little more special, more positive, more magical.
News
The Young Turks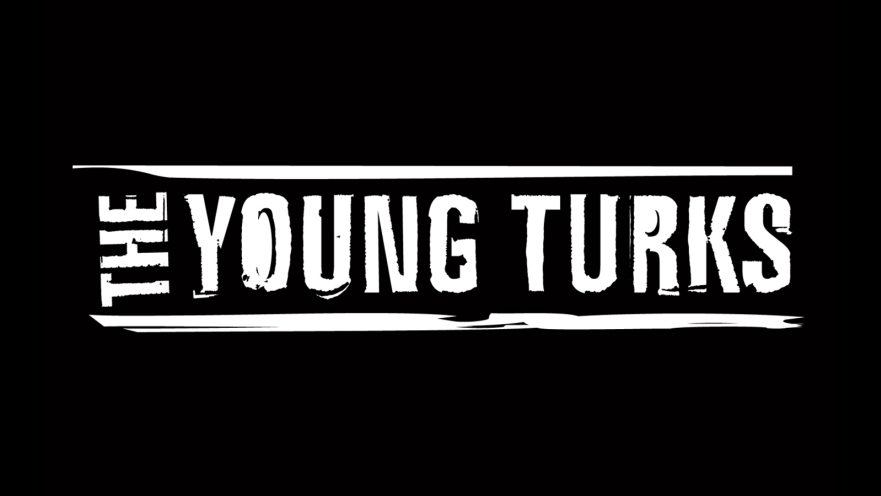 One thing that I DON'T like about reality is bad news.
When people tell me, "Guess what?" I expect them to tell me something positive, not something negative. Hahaha. 🙂
As you may have heard me say, I am not a fan of news or politics.  HOWEVER, I was rudely awakened with the downturn of politics in the Summer of 2016.
What I've loved about The Young Turks (TYT), the largest online news show, is that it allowed me to ease into politics. I went on YouTube and chose the videos I wanted to watch.
If I wanted to stop watching a story for whatever reason, I was able to, if I wanted to fast forward through some parts I didn't want to see, I could. If I wanted to rewatch the news story and share it, I could.
Cenk Uygur is a wonderful host. He's my favorite news host ever! He talks about the most important topics in a wise, to-the-point way. He also has a wonderful sense of humor.
I'm not the only one who thinks that TYT is great. 
The Young Turks won a 2017 Webby Award and a 2017 Shorty Award. Plus, TYT news show is in the running to win a 2017 Streamy.
I also love the say-it-like-it-is attitude by the beautiful Ana Kasparian. I love John Iadarola 's relatable,  straight-forward reporting and his tongue-in-cheek tweets.
TYT has hired lots of new people recently, and they have others that work on the other TYT shows. But my favorite is Cenk Uygur, my 2nd favorite is Ana, and my 3rd favorite is John. I almost don't like to watch anybody else but them. Even still, often I'm not drawn to their segments unless Cenk is on with one of my other favorites.
What I want in a news-show is for the anchors to be SUPER smart, and SUPER real. Anything less is not good enough for me.
"There's probably nothing worse than someone sharing bad news with the country without you being able to tell if the news anchor is for or against what they're reporting on. In times like this objectivity isn't important. Truth and connectivity are." -Haydee Montemayor
The Rachel Maddow Show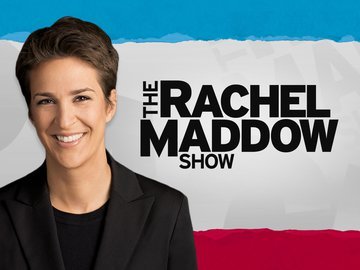 People always say that stories are powerful.
Ironically, the subject that I disliked the most in school was history. I know, I know, shame on me.
The point is, thanks to her ability to make what was in my opinion "boring" interesting, I can now look forward to watching traditional news shows.
I love her sense of humor, especially her smile and her giggles. It's almost like she's a friend sharing with me what the world events are.
She, her news team and her guests pose very useful questions, the kind that I would be thinking myself.
I never thought I would say this, but she makes news and history fascinating.
What I like the most about her though, once again is her realness. She seems not to hold back on her worries, her knowledge, her questions about the future. I love it when news anchors like her and the TYT team, can act like real human beings giving real human news. Because ironically, I've come to understand that politics is more than just about ideologies, it's about the people… and the constant need to fight a fight between good vs. evil in the hope that the good guys win and are able to help the people who need the most help, whether it's to preserve the sacredness of their territory, to make their water is safe, to make sure that their healthcare is safe or to preserve the existence of the very democracy that they've come to love.
Favorite YouTuber
I don't watch much TV, so my greatest form of entertainment comes via my Apple TV. And the app that I use the most is YouTube.
One of my favorite YouTube channels is My So-Called Home by Hilary.  She's just a YouTuber from New Jersey who focuses on her home and her family life. She moved into a new home in May 2017, so it's been neat to see the upgrades she's made to her fixer-upper.
I love Hilary's simple, relatable way of sharing what she knows in such a generous way. Her voice is soothing, and I never get tired of hearing it.
As I've shared with her, she inspires me to be better. She has done YouTube love videos in which she recommends other YouTubers to her viewers. This is a testament to her generosity. You should check her out.
To Wrap Up
As you can see, my tastes are simple. I like honest people being real, being kind, being useful who shed light on the blessings that we all have and offer us ways of preserving those blessings.
If you like those things, you'll like the people who I've shared.
Now It's YOUR Turn
Do you know any of the people that I mentioned/ Would you agree that they're as amazing as I shared they are?
If you don't know anybody, who are you excited to meet? Or what service are you excited to try?
Please share your answer with me in the comments below
Google+