One of my favorite times of year is Fall.
Fall leaves, leather boots, sweaters, hot chocolate, pumpkin desserts, the color orange, cool air, you name it, I love it.
BUT one of the things that I ALSO love about fall isss… that it's time for the Genius Blogger's Toolkit 2018!
YAY!
If you're a blogger, know a blogger, wanna be a blogger, or want to do a solid for one of the bloggers that you totally admire even if it's from afar…
I highly recommend that you take a look at the Genius Blogger's Toolkit (GBT)  (or share this post with them).
What Is The Genius Blogger's Toolkit?
It is a bundle of resources in which many bloggers, entrepreneurs and authors have pitched into by providing their eBooks, eCourses, printable packs, workbooks, templates, stock photo packs and membership sites at an insanely discounted price.
Ultimate Bundles offers many bundles throughout the year, but the GENIUS Blogger's Toolkit is my personal favorite (I've bought it for the past 3 years) and it happens to be one of the Ultimate Bundles' most popular bundles.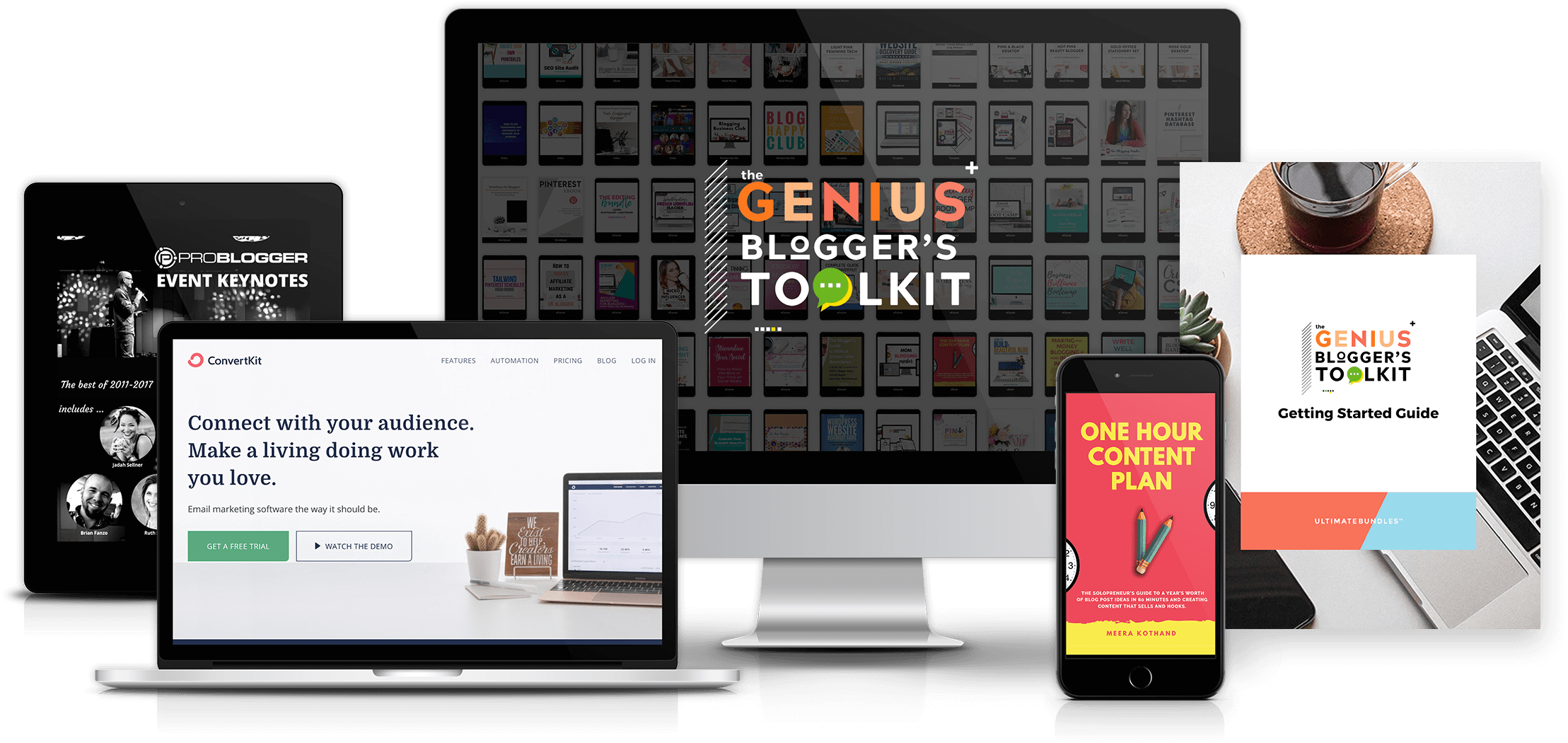 So if you're a blogger it's a not-to-be-missed opportunity.
Why is it that special?
In a nutshell, instead of getting 1 course for x amount of money, you get an ENTIRE bundle worth thousands of dollars for less than the cost of 1 course.
The sale is SO insane that it is available for just a limited time. The GBTK will just be available for just 6 days.